Håkan Berg & Micke Svahn show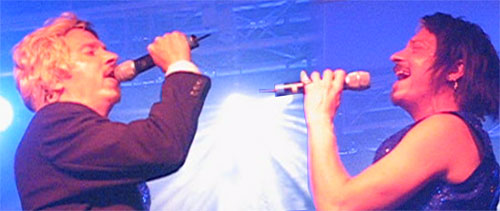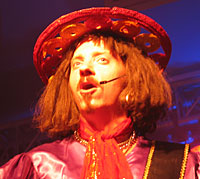 Note: Manipulated image above. Yes, it's important to point these things out. This is the same person, you see. Håkan Berg. Doing a double performance of Tommy Nilsson and Tone Norum in the song "Allt som jag känner". Here's a video to download if you have a fast broadband connection (it's 44.8 MB).
Marina invited me along to Håkan Berg's and Micke Svahn's show tonight, or, a short version of it. They'll do the real thing this fall. I hadn't heard of them before, other than reading Marina's blog. But I was amazed at how diverse they were, and very funny. They did two 20 minute sets with a break in between.
We got food and wine. Way too much wine, come to think of it. How am I supposed to get up in the morning? But it was nice. I like freebies. :-)
It was good to see Marina, too. It's been a while.