Reporters without borders issues handbook for bloggers
The organisation Reporters without borders released a pdf document in 2005 titled "Handbook for bloggers and cyber-dissidents", offering hands-on tips for bloggers in countries where freedom of speech is restricted.
Reporters without borders write:
Bloggers are often the only real journalists in countries where the mainstream media is censored or under pressure. Only they provide independent news, at the risk of displeasing the government and sometimes courting arrest.
Reporters Without Borders has produced this handbook to help them, with handy tips and technical advice on how to to remain anonymous and to get round censorship, by choosing the most suitable method for each situation.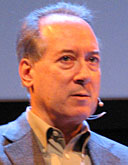 Dan Gillmor has a chapter in the document about blogging ethics, and Ethan Zucherman gives advice on how to blog anonymously. A chapter called Personal Accounts gives perspectives from around the world.
Read more here, or download the pdf document which is very much worth reading even if you live in a free country.
Ethiopia is one country that is trying to limit the public's access to certain blogs. Mark Comerford currently teaches there, and has some interesting things to report in his blog.