Best of CAR in the Nordic countries in 2014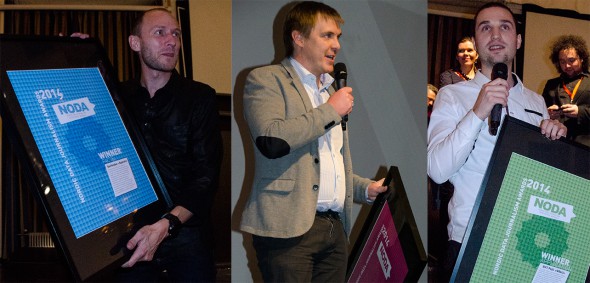 Last night the best computer-aided reporting in the Nordic countries was rewarded at the NODA Awards gala. In three different categories contestants from three different countries received their awards for best facts, best application and best storytelling. The winners were: Sporet from Berlingske in Denmark in the Facts category, Valu from SVT Pejl in the Application category and Dødsdykket from NRK in Norway in the Storytelling category.
The NODA conference was held in Ålesund in Norway, the second annual Nordic Data Journalism Conference. During the afternoon the nominees made short presentations of their projects. Compared to last year, the overall quality has improved immensely. Judging from a poll at the end of the day this will continue in 2015. An overwhelming majority of the conference's participants stated that they will do more CAR this year than in 2014.
An overall high quality also means the jury had a tough job. I think all these projects are worth mentioning, so here goes, along with photos from their respective presentations.
The following contributions were nominated in the Facts category:
Berlingske, Denmark:  #sporet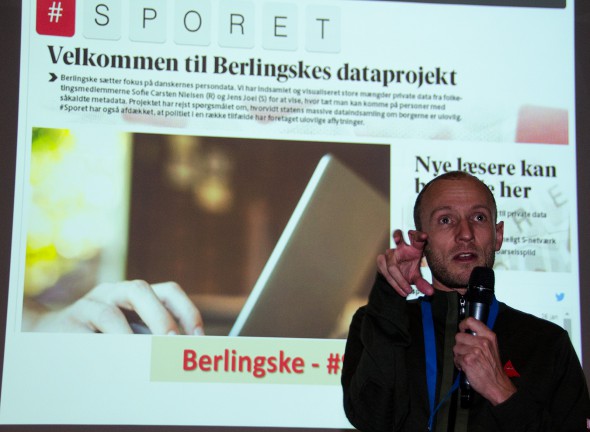 Helsingin Sanomat, Finland: No more secrets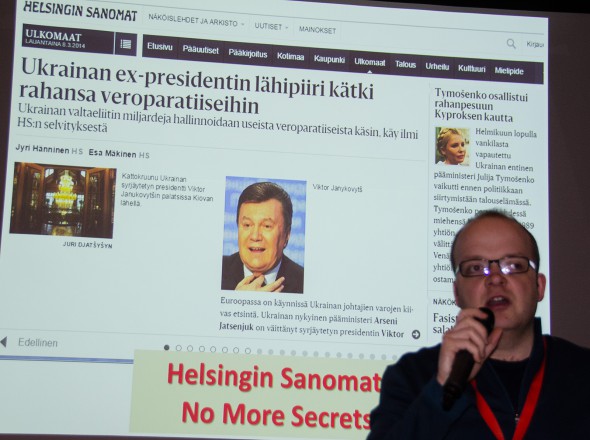 NRK, Norway: Drap og Diagnose

Nyhetsbyrån Siren, Sweden: Politiskaklassen.se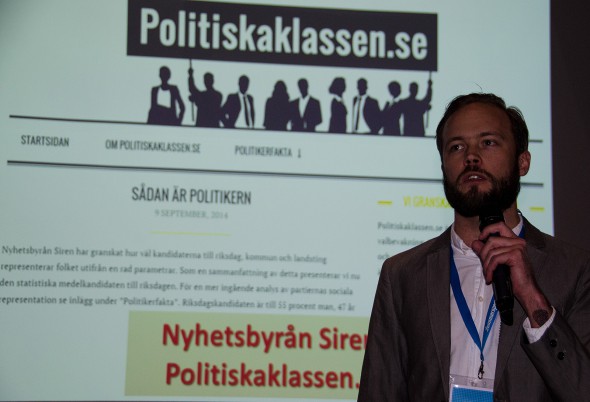 VG, Norway: De hemmeligholdte vegrapportene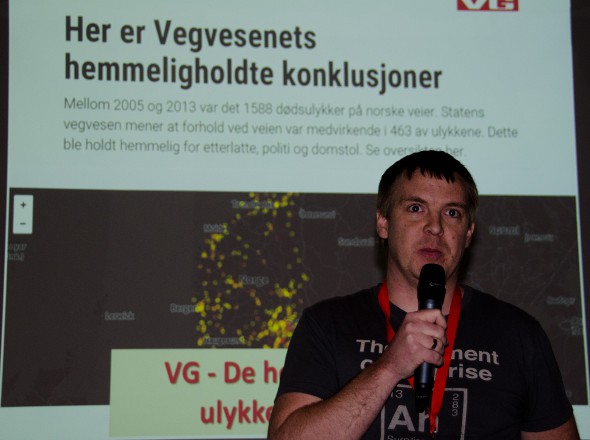 The following contributions were nominated in the Applications category:
Aftonbladet, Sweden: Valkompassen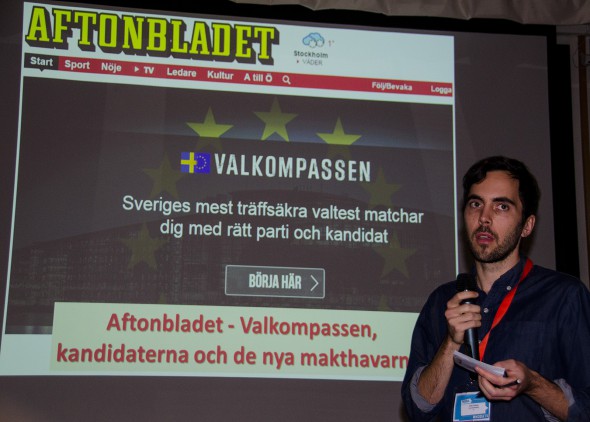 Bergens Tidende, Norway: Kommunebygger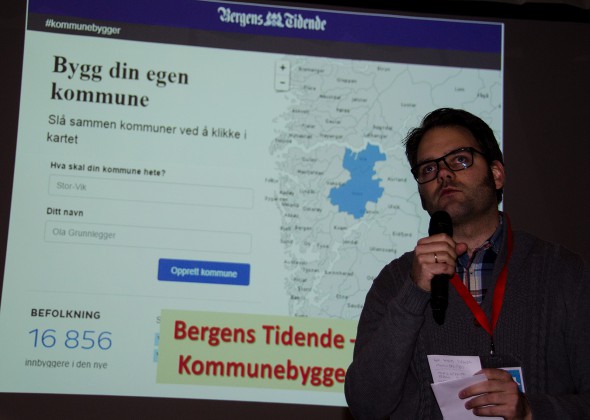 Helsingin Sanomat, Finland: The Finnish Class Machine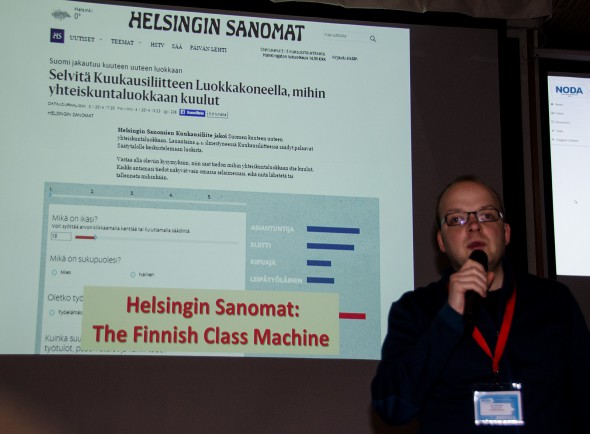 Mittmedia, Sweden: #kandulova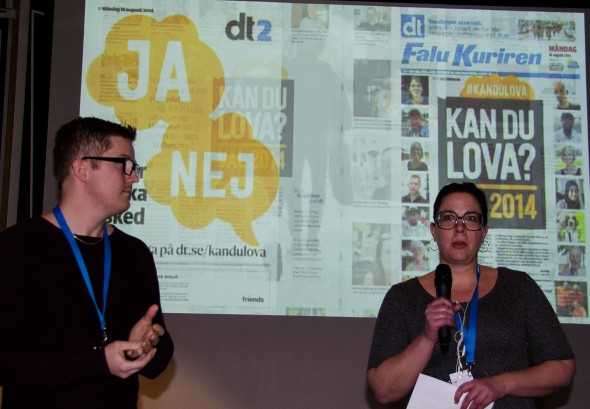 SVT Pejl, Sweden: VALU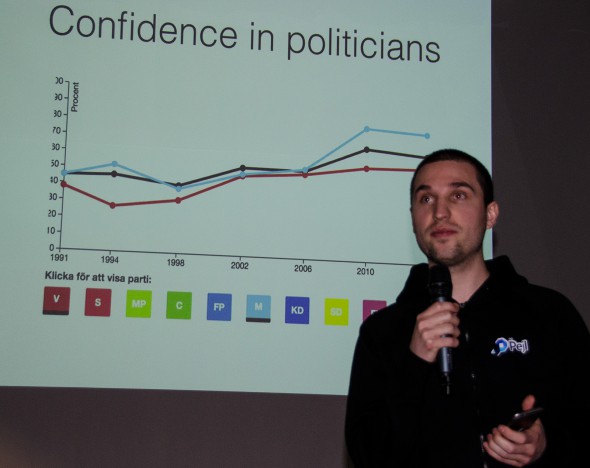 The following contributions were nominated in the Storytelling category:
ABC Nyheter, Norway: Krigssommeren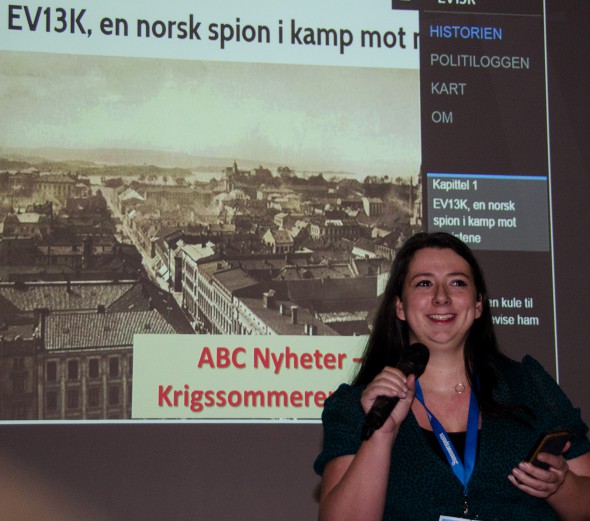 Adresseavisen, Norway: Silkeveiene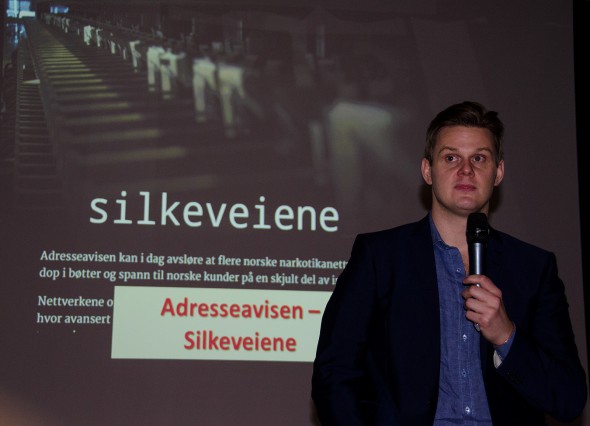 Aftonbladet, Sweden: Estonia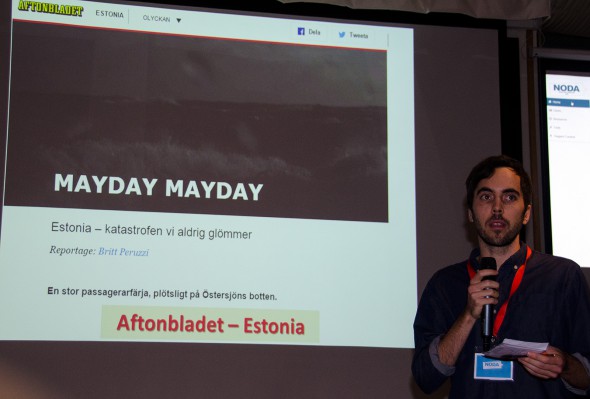 Helsingin Sanomat, Finland: Estonia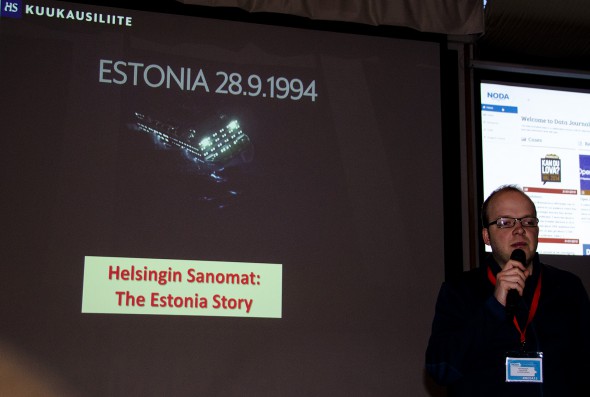 VG, Norway: Dødsdykket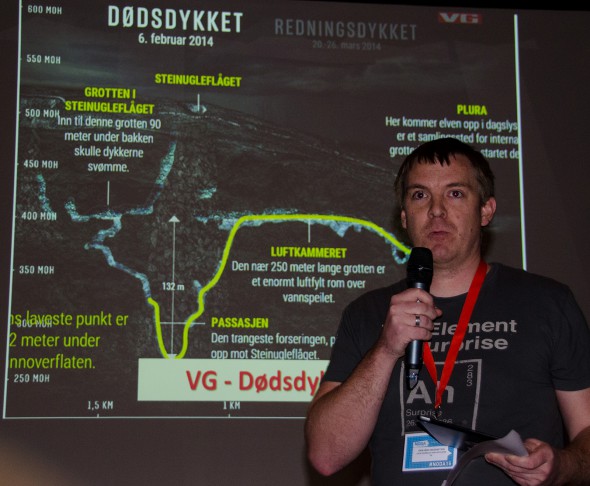 Disclosure: I am a former employee of both Aftonbladet and SVT Pejl.
But the NODA conference is so much more than an awards show. Most importantly it's a chance to meet and exchange experiences and know-how with the best of the best data journalists from the Nordic countries and beyond.
For me, it is also a place to look for reassurance in my beliefs: that digital first is the only way forward, that small newsrooms also need to learn CAR skills and that data journalism is one of the journalistic tools to save this crumbling industry. All of them were reconfirmed in the final panel debate and during the two days of workshops, case presentations and discussions in Ålesund.
"It's good if the smaller newsrooms can also adapt and apply data skills", says @TuroUskali in the panel debate at #noda15. Word!

— Lotta Holmström (@araneida) January 31, 2015
Altfor mange i mediebransjen tenker fortsatt at vårt formål er å gi ut en papiravis @nedregotten Må løsrive oss, være relevante #noda15

— Reidun Kjelling Nybø (@ReidunN) January 31, 2015
Det som er deilig med #noda15 er at det ikke er det vanlige tytet om at alt går til helvete, sier Per Axel Koch i plenumsdebatt

— Liv Håker (@LivHaker) January 31, 2015
Next year's NODA conference will be held in Helsinki, Finland. Dare I hope for a small newsroom category for the NODA 2016 awards? We so very much need incentives to push this development forward, and what could be better than good examples that receive attention.