A first shot at hostel life
As a way to cut down commuting hours, I've decided to try staying at a hostel about once a week, starting when my office moves even further away, in March. But I've given it a go already, trying out Skanstulls hostel last night.
It's a cosy hostel with a homely feel to it, situated in my favorite part of town, Södermalm. Upon my arrival I got a friendly greeting and checking in was a walk in the park.
As it's off peak season I was lucky enough to get the 6 bed dorm all to myself. What a start to my hostel life! =)
Skanstulls hostel offers free tea, coffee and pasta in a very nicely decorated kitchen. The whole place is quite quaint with a lot of personal touches. There's a library of sorts where you can borrow a book during your stay or switch one for one of your own.
All in all, I have almost only great things to say about this place. It's such a relief that this worked out so well this first night. I woke up after a good nights sleep in a comfy bed, with no disturbances during the night.
The only minuses: there's no breakfast until 8:15 am, by which time I'd checked out already. It was a little cold in the night. But then I'm used to 22 C in my bedroom.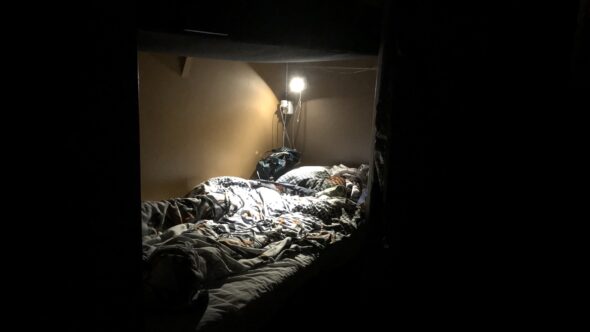 As chance would have it, this morning we visited our new office, so I also got to experience what it's like to go there from this hostel. It took about 25 minutes door to door, which is a bit much. I'll check out some of the hostels closer to Telefonplan as I continue to explore my options.