Christmas preparations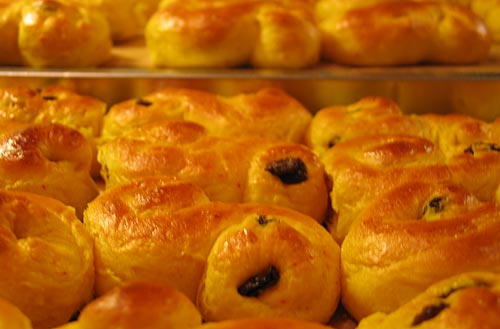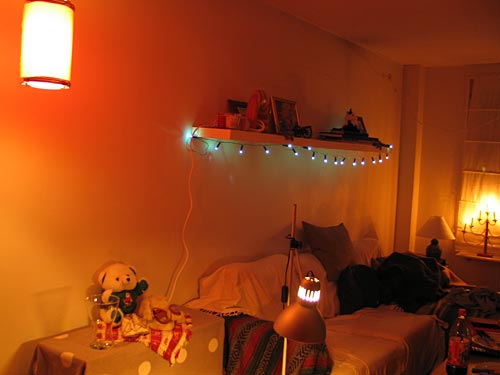 I can't believe how fast this month goes by. I got back from London two weeks ago and it feels like a couple of days. Christmas preparations might have something to do with it – shopping for gifts, preparing food, goodies etc. – and also a lot of work. I had to work the morning shift Sunday. Not too pleased with that.
Tonight we decorated the Christmas tree, after having had to make an emergency trip to Bea when the old xmas tree stand collapsed under the weight of our massive tree (we got it for free from my realtor. Nice!).
Now it shimmers and shines with lots of glitter and decorations. K added some items too: a cd, a floppy disc and a computer memory.
I've also made saffron buns today. Yumm! Only cleaning the house remains, but that will have to wait til tomorrow.
Yesterday I went to Marit Bergman's Christmas Show at Debaser. Very cute. I'm not a big fan of hers, but after last evening I'm more interested in her music. And I really liked Cecilia Nordlund. Great stage presence.
Darin Zanyar from Idol2004 as a special guest was a surprise. He looked a bit out of place, but managed to charm everyone with his smoothe voice.