Trig.com open to the public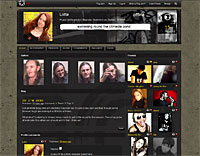 Trig.com today opened up for anyone to join. The Sweden-based music community site has got quite a bit of attention since they opened up for beta applications, and it will be interesting to see how the site develops now that it's fully live. "We're still in beta mode, adding new features and squishing bugs", the Trig team announced to its members, but now the user profiles are open for anyone to look at. For an example, check out my test profile (no blog content though).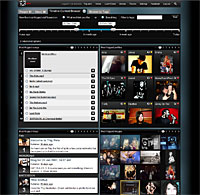 Now that the site is live and I no longer have to obey the non-disclosure agreement, I guess I can go into detail about the stuff I like on Trig. The Timeline Content Browser is one such cool solution. You can browse Trig content in a timeline, letting you see how it changes over time (most trigged songs, profiles and blogs). Also the Live'n'Direct page which features the latest logged in users, latest uploaded pics and songs, and also a shout box where you can shout stuff to the community (nothing that hasn't been tried before elsewhere though). Over all, I like the feel of the site, but am not sure how much usage it will get and if it's a real contender to MySpace. I hope so though. It definitely has a nicer appeal.
Previous posts about trig.com:
A look at trig.com and the possible fall of Lunarstorm