24h Flickr photo event on May 5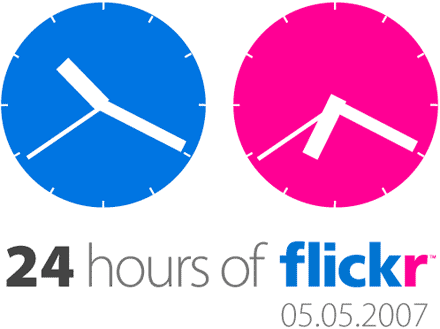 The other day I wrote about photo challenges (in Bloggvärldsbloggen), mentioning the 07_07_07 Flickr photo group, a world-wide challenge to take photos on July 7. Now it looks like Flickr has taken the idea and made it theirs, announcing May 5 to be the date for a 24 hour world-wide photo challenge.
What happens around the world in one day? In a word – life. Here on Flickr, photographers are sharing what they see: snapping daily moments, recording history, telling stories, capturing beauty.

To celebrate this global community, we invite you to join us in "24 Hours of Flickr" – a day-long global photo project. On May 5, 2007, grab your camera and whatever else you need, and chronicle your day in pictures. The group's photos will be featured at Flickr events around the world this summer and in a companion book, which will contain a selection of photographs chosen from the group (more about this soon!).
The group can be found here.