On Citizen Media Watch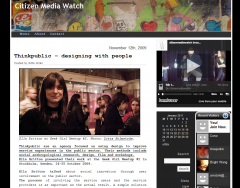 I've incorporated my posts from Citizen Media Watch, a blog on citizen journalism/citizen media I started in November 2006, into lottaholmstrom.se. You can find them under "CMW Archives" in the menu, and of course if you use the site seach. Gitta Wilén, who became my CMW blogging partner in November 2008, and I have discontinued Citizen Media Watch, though it's still accessible at its original domain in its entirety. Our professional and personal lives have taken us in other directions – don't miss checking out Gitta's brilliant new blog at digitalstorytelling.se.
Also, with the emergence and domination of social media, citizen journalism feels like a narrow niche that is hard to define and set apart from social media. It all boils down to "what is journalism anyway, and who decides?".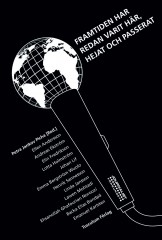 I've always been a fan of the notion is that journalism is when journalism is done, and the person doing it is less relevant. In other words, it's the act, not the degree. But I also think there is a place for smart  journalists (probably with some sort of education in journalism as the future defines it) in future media.
Two and a half years ago I contributed a chapter to a book on the future of journalism, Framtiden har redan varit här, hejat och passerat. There I interviewed some Swedes who are a big part of redefining journalism in this country, paired with my own thoughts and reflections. It can still serve as a kind of reference to where I think we're heading. Unfortunately it's only available in Swedish.
The final chapter in Citizen Media Watch's history is written right now at Il Caffè, where Gitta and I are working on the final post. For us it's a big step, since we have a hard time letting go of things, especially something that has been a kind of stepping stone for us in many ways. We're summing up our greatest CMW moments here.