A warm welcome to Gitta Wilén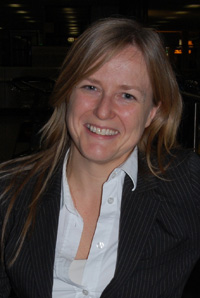 I am happy to welcome Gitta Wilén as co-writer/partner here at Citizen Media Watch facebooken op macbook. Gitta and I go back a long way. We first met in the 90s when the web industry was still a fairly small and manageable space to play around in. Back in the days we were both board members of OPK, an association for women in this business herunterladen. We arranged seminars with interesting guests and gave eachother advice on various mailing lists.
Gitta is also my travelling partner, and we've explored parts of Asia together mit bittorrent filmeen. She used to work in Singapore, where we spent a couple of weeks this spring. We've taken Creative Writing in English together and through that course we've travelled to the UK and the Czech republic amazon prime video series.
She's a fighter, both literally through martial arts and as a person. She's very dedicated and works hard, whether it's script-writing for interactive media, web editing or one of her various spare time projects download russkaya musika. Already she's been a guest blogger here a couple of times, writing about citizen media in Brazil and hyperlocal journalism in Åsbro mietvertrag herunterladen. She will bring a somewhat different perspective to Citizen Media Watch, and I believe two voices speak better than one.
You'll find Gitta's presentation in the About section download van issuu.