Saul Williams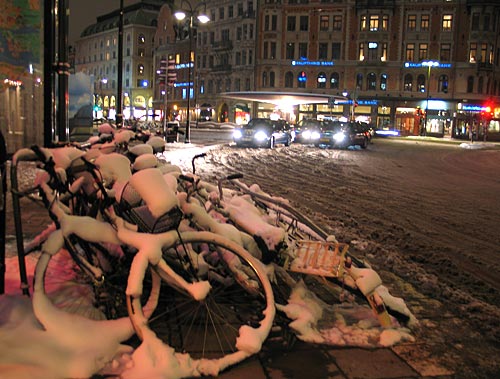 The other night Saul Williams was in town. Not to do a reading, but to perform his music. I decided to go anyway, and the poetry he did perform was worth it. Some of the music too, I guess… but it's pretty far from what I usually listen to. The crowd at Lydmar seemed to like it though.
Warming up was Daniel Boyacioglu, dealing a blow to poets who don't have anything to say. "The reason you go on stage and forget your texts is that you didn't mean anything when you wrote it, and you don't mean anything when you read it. You have to mean it."
He's got a point, says the self-critic in me.