Shopping
I've added a new category to this blog: shopping. I've been thinking about doing it for a while, but I've hesitated and I think it's because I'm a little ashamed of my shopping interest that can sometimes get a bit out of hand.
I'm a sales shopper – I love to hunt for bargains. Bargains and cool stuff that you cannot find everywhere. Yes, shopping is one of my big interests, so of course it should be included.
I plan to write about all sorts of things I buy, but expect the main categories to be clothes, books and stuff for the home.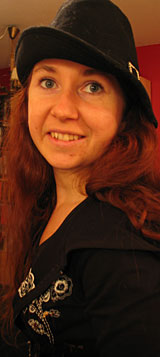 Today I went into town to meet with some of my fellow students from last summer's Fridhem writing course. We had coffee at café Panorama in Kulturhuset, and it was great to see them again. In a month or so we've been invited to Karin's place for lunch. It would be nice if we could keep the contact.
On my way to Kulturhuset I went to Gallerian, and of course ended up shopping for clothes. Most stores have reached the finals of the post-xmas-sale. At H&M they had reduced a dark turquoise manchester jacket with 70%. Also, they had hats for sale for 10 SEK each! Too good a deal to miss up on. It also turned out that the hats were only reduced that far on H&M in Gallerian, not on Hamngatan. So the Gallerian shop is the place to go if you like hats, like me.
The last few years I've only worn hats from time to time, but back in my teens I used to wear them all the time, one creation weirder than the other. :) Scarves is another must.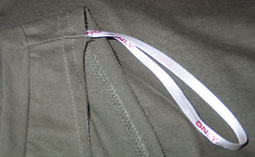 At Vero Moda I found some cute Only tops for only 50 SEK. Not very good quality, but cheap enough to wear til they break. One thing I don't get though is why the straps for the hanger are attatched at such an angle that they would be visible when you wear the top. I had to cut them off.
I also bought a green Vero Moda cardigan in a colour that I have quite a few other garments in. One of the Only tops will also go nice with it.