One in 2000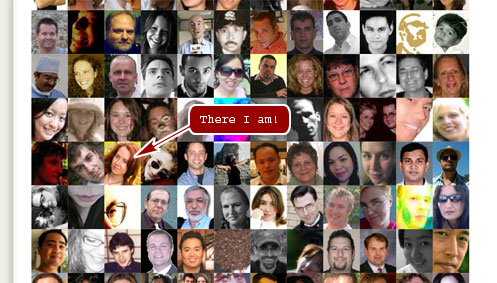 I like visual aspects of surfing blogs, and I like to see faces. That's why I introduced the "blog spin" on Läsarbladet, a small flash banner displaying random faces from Aftonbladet's blog community and linking to their blogs.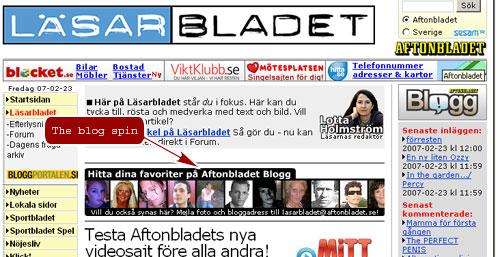 I also use MyBlogLog where I get to see the faces of visitors to my blogs, and show mine whenever I visit other MyBlogLog users' sites.
In this spririt, Tino Buntic started the 2kBloggers project.
55 million blogs…
I'd like to showcase all of them, but I've settled on just 2000 bloggers.
Bloggers come from all walks of life! Some are SEO experts. Some are writers. Some are sports enthusiasts. Some are affiliate marketers. Some are business professionals. Some are political. ALL HAVE OPINIONS!!!
On the 2000 bloggers site, he's displaying and linking to 2000 bloggers who have signed up to be included. I'm in there with a link to this blog. Here's the montage of all the bloggers' photos.
I think it's a nice way to get a bit more personal.
There's also a Buddymapping map for the 2kBloggers. Oddly enough we're only tree people on it.