New tools
I've been doing some major shopping lately, and am very excited to soon have some new tools to use for my creative expression.
The two major purchases are a new camera – my first DSLR – and a camcorder!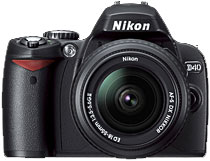 The camera is the Nikon D40 (nope, not the new D40x – mainly because I wanted to keep the price down). I've read some good stuff about this camera, so I hope I'm right by ignoring the warnings about it not having a built-in auto-focus motor, meaning I cannot use older A-F lenses for Nikon.
Mainly this will be a camera for learning photography. I think I have an okay eye for taking photos, but I've been doing point and shoot, only exploring some of my Canon G5's more advanced options. With D40 I'll invest some time into really learning.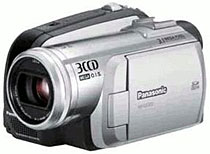 The camcorder is Panasonic's gs320. It is also a low-budget choice, the cheapest 3ccd I could find, and it's got pretty good reviews. The only thing that's a bit bad about it is not being able to use an external microphone. We'll see if I'll feel like upgrading after a year or so. For now, it's a huge improvement from trying to use my Canon G5 and Canon powershot 600 for video footage.
Also, I've bought a 2GB SD card with travel reader – great deal! And a 1 GB SD Ultra II, and a Crumpler camera bag. I haven't actually received any of these things yet though. P is bringing some when she visits, and the camcorder will hopefully arrive Monday.