Weird tomatoes and trays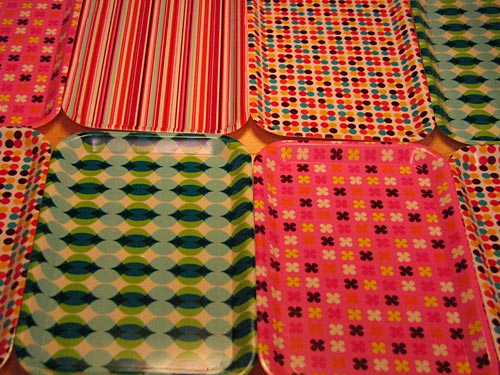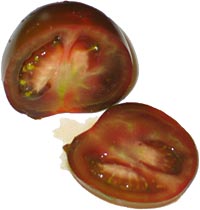 The other day I bought a weird looking tomatoe at NK. It's dark green and red bordering on purple. It was expensive, but I wanted to try it since they recommended it for sallads because of the good taste. And rightly so. Very yummy. Sweeter than a regular tomatoe and none of that itchyness I sometimes get from red tomatoes. A fruity quality to it.
Today I shopped at the 50 percent sale at Store in the Globen Shopping mall. Eight colourful plastic trays. Very rich in paterns in a 70's kinda way. Not sure if they look good or if it's too much. What do you think?