Ungravelling the pit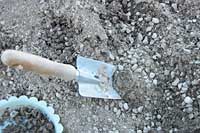 I've dug a garden plot right at the site of an old gravel path. Now I have a gravel pit to put the seeds in. Oh joy.
So I spent the evening picking out pieces of gravel from the soil. Or rather, saving the little soil I could find in the gravel pit. No difference. It's still all gravel. This will take some time.
On the bright side, the allotment is alive with spring flowers, the sun has been shining for a number of days and it's a short week.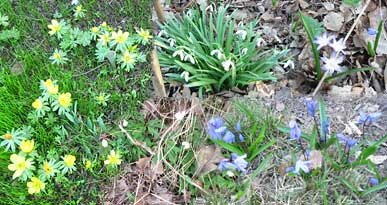 There are lots of animals around in Skarpnäck. Deers, rabits, squirrels… and today I saw a pheasant. I wanted to get a photo, so I went after him, trying to sneak up close enough. It resulted in a chase among the little cottages. Fun, fun, fun.