Almirida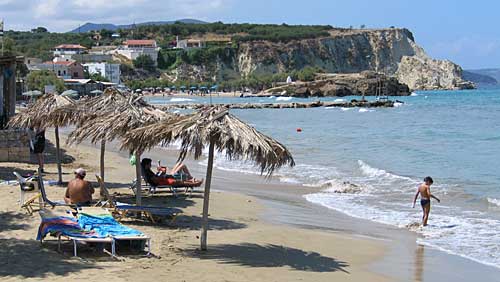 The light breeze turns the 30 degree heat into a nice warmth. Add frequent swims in the 25 degree water, and it's perfect.
Almirida is a very small village (only 25 people live here in the winter) in north-western Crete, about 10 kilometers east of Chania.
We arrived at 23 last evening after a very nice flight with Novair. The bus ride to the hotel took about 45 minutes, during which we got some information about Crete and about the different excursions Langley Travel organizes. Probably we'll go into Chania on our own, but Knossos+Heraklion and the boat tour sounded nice.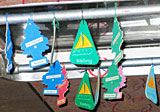 By the roof window in the bus, some ten or so Wunderbaums were hanging, but they didn't prevent us from smelling the bad air. We thought it was from exhaust fumes, but later we found out that there had been a forrest fire that night.
There's a law prohibiting the cutting down of the natural forrest that's still left on Crete. If you own land with a lot of forrest on it it is almost worthless, since you can't build on it. So they burn down the trees, and I guess it's difficult to prove it wasn't an accident. After the fire they are free to build on the land.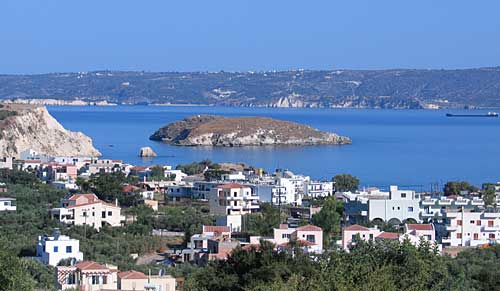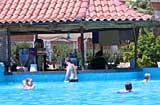 The hotel is great. The pool is quite big and has a bar where you can actually sit in the water and have a drink. Cool.
There are lots of olive trees and trees with big bright flowers (don't know what they're called). The breakfast and dining area is under the trees and looks really pretty. You can see the ocean as well as the mountains from there.