Finally fashion for small boobs!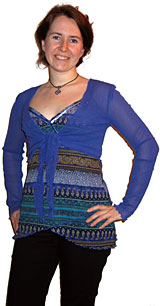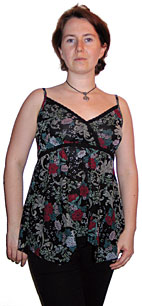 For years and years I've had to keep away from beautiful sexy cute garments just because my boobs are too small for them. Nobody wants sagging cloth where there should be cleavage.
This year's fashion though is so much better. The camisole style tops that you can find in just about any store right now – not to mention online shopping – are cute, flirty, sexy, and best of all, they are ideal if your bossom size isn't above average.
These tops I'm showing are from the Swedish store Lindex and cost 179:- each. The purple (though it looks blue) garment I wear on top of the cami to the right is also Lindex, and cost 129:-
One designer who has really nice camis is LA-based Meghan Noland, a favourite among the stars. On eBay you can find some of them at fairly reasonable prices.