Flickr photo toys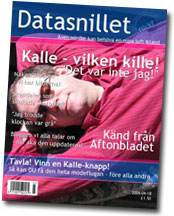 I really loathe doing my income tax papers herunterladen. I keep procrastinating. And I keep coming up with more and more elaborate excuses. Like playing around with the photo toys at flagrantdisregard.com herunterladen.
To the left is my K magazine, the result of the Magazine cover tool mieterselbstauskunft herunterladen.
I also added a Flickr mosaic to my post about Barcelona internet virenschutz kostenlosen.