From national to local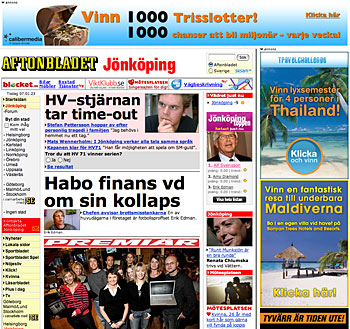 Today Aftonbladet's launching nine new local sites, which along with the three that was already up, makes up Sweden's 12 largest cities. Yet one more proof of the local trend in media.
Earlier, Aftonbladet's main competitor Expressen also launched local sites for ten cities, plus includes links to Expressen-owned local papers in three cities/regions.
The two national tabloids have little experience of local news. And this is where bloggers and other citizens come into the picture. Both sites have engaged local bloggers, and allow people to send in photographs and discuss their lives and local affairs.
So far the sites haven't gone hyperlocal though.