Botanical gardens and high tea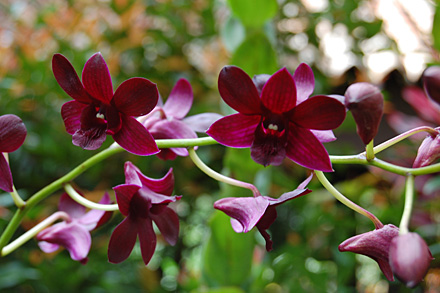 This morning we went to the botanical gardens for a stroll. I'm quite impressed by the jungle vegetation. Great sizes, shapes and colours – very good for photography. We also went into the orchid garden with a great variety of orchids, among them "Margaret Thatcher" and "Kofi Annan". I kept snapping away. Atleast some of the pics turned out okay, but I do need a new lens for my D40…
After that the kids were quite tired, so the others went back home and Gitta and I continued around the gardens, to a lake with swans and water lilies, a magnolia garden and a great liane path with big impressive trees.

In the afternoon we went to Goodwood park for high tea. They had a great variety of food and cakes, and the oolong tea was excellent. Yum!
Now it's time for relaxing a while before heading to the night zoo. A great day.