Major migration of the Swedish microblogosphere to Bloggy
Bloggy is the new microblogging site of choice for Swedes. In a short time the site has gained about 3 000 users and continues to grow.
– I was thinking: Can I do this better?, says Jonas Lejon, the man behind the service, to Citizen Media Watch.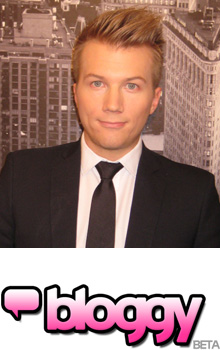 In Sweden Jaiku has to a large extent been the microblog of choice. But with frequent downtimes, no new features for a long time and Google's recent announcement that they're turning it into an open source project, people were ready for an alternative.
In steps Jonas Lejon, an entrepreneur who's behind several blog-related services in Sweden, who puts together Bloggy, a microblogging service in Swedish. He gets enthusiastic cheers, good feedback, and he responds. More than that, he responds quickly, adds new features, tweaks them, and does in a few months what Jaiku with all its Google backup hasn't done in years.
When he announced a function for importing all your Jaiku contacts into Bloggy, there was no holding back the migration anymore. Over the weekend my mailbox has been flooded with friends requests from Bloggy users who have imported their contacts.
While it's a bit sad to let Jaiku go, Bloggy is clearly where the action's at for the Swedish microblogosphere at the moment. One of the great features is that you can easily follow and update both Jaiku and Twitter from within Bloggy, so you're not really missing much, even if Bloggy still lacks support for channels. It has adopted many of Jaiku's features, but it is a bit more like a community than a pure microblogging service.
I asked Jonas Lejon what made him develop the service.
– I was using Pownce, Twitter and Jaiku and I was tired of em all. I was thinking: Can I do this better? So i started developing Bloggy 8 months ago and implemented all the functions I liked from the other microblogging platforms, he says.
How come you decided to do Bloggy in Swedish?
– I think that the English language still feels uncomfortable for many Swedes and that providing a service in Swedish makes it more friendly. "By Swedes for Swedes".
So far, we haven't seen how it performs under heavy load. Monday provided one challenge with Thomas Mattsson at Expressen writing about it and giving it lots of space on their front page.
Also Bloggy was mentioned in Dagens Nyheter the other day.
There were a couple of downtimes Monday, but Jonas Lejon assures those problems are now taken care of.
– I'm working very close to our datacenters and they are helping me out with upgrading the server all the time when I reach the limits and I'm fixing performance bugs all the time and now it seems that all problems are gone.
You deserve praise for the way you handle feedback quickly and keep on improving the features. You seem to be online on Bloggy 24/7. Do you ever sleep? : )
– Thanks! I've been working a lot the last few days but I'm trying to take some offline time now and then and relax.