Autumn all around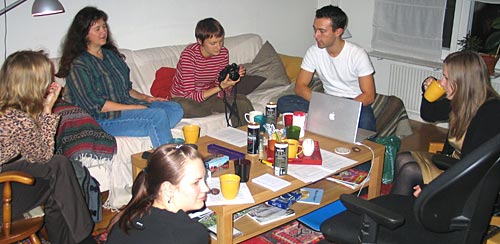 Food. So much food. I cooked way too much for the CWA crony meeting at my place Thursday. Now the freezer's full of boxes with chicken veggie wok with coconut and chili. It turned out okay, I guess.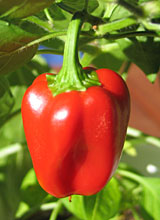 Today I picked the final paprika from the plant on the balcony. It's a cold day, definitely autumn, bordering on winter. But it's been sunny, so that's nice. It makes the new candle lanterns in my window spread a nice coloured pattern on the walls.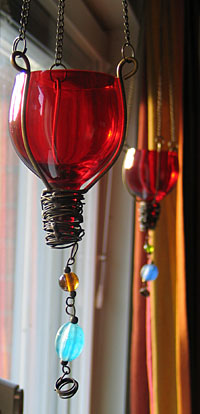 I'm so glad I finally got hold of them at Indiska. They had them a year or two ago, and mom bought a pair. Then they appeared again in the shops a couple of months ago, but I didn't get round to buying them. And then, as with so many things at Indiska, suddenly they were nowhere to be found. I hate it when they do that. Why can't they keep things in stock for more than a month or two? Sooo annoying.
Anyway, I finally found some. I bought one red pair and one blue.
I've put my car up for sale. It pains a little, since I'm really fond of the blue Beetle – my first car and all – but there's no point in keeping it over winter. Today someone came over and had a look at it. Somehow I thought I had plans for today just because of that, so when he left I was confused. No plans and the whole day left. A strange and welcome freedom.
Yesterday I saw a play called La Serena at Aliasteatern (Read Fredrike's well put comments on it). It's been a long time since I went to the theatre, and I was pleasantly surprised. It was good it wasn't very long though, it can get pretty intense, especially when it's about emotional things.